Sunday Roots Revival
Sunday, Jul 27th
The Marrieds
2:00pm - 4:00pm
$10 suggested donation
every Thursday ,9pm
Open Mic Comedy Night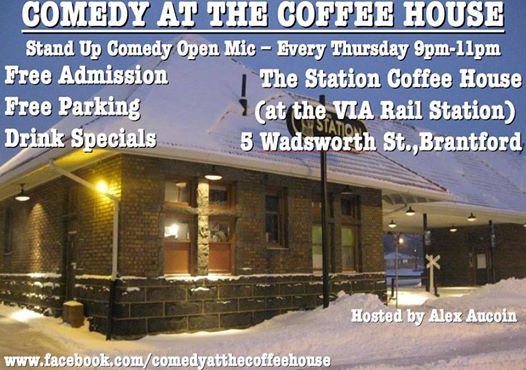 Award Winner
The Station was the 2011 Winner for Best Brantford Tourism Experience, drop by and see the Trophy.

The Train Station Coffee House & Gallery opened in February of 2009, and when you ask Mike and Linda Tutt how their vision came to be, their eyes lit up with enthusiasm as they said,
"It's time had come for Brantford."
Always with the intention to promote local talent, the gallery features different artists, live music and special events on a regular basis. The train station was built in 1905 and is protected through Parks Canada, and the Station Coffee House & Gallery worked extensively with VIA to ensure the building's historical integrity was preserved during the renovation process. The Train Station Coffee House & Gallery is located just north of downtown Brantford and it's the only venue of its kind along the VIA Rail Quebec City-Windsor Corridor. Today the Brantford railway station attracts hundreds of train buffs from all over the world.
Read more...
The Station Coffee House & Gallery | 2013
Current ART Show
• See previous exhibitions
2009
|
2010
|
2011
|
2012
|
2013
|
2014
July 1 to 25th
Iconic Yesterday
I-Phoneography
by LORI YATES
Armed with only her i-phone 5, award-winning singer/songwriter Lori Yates documents disappearing old signs, typography, and buildings that exist in the urban landscape.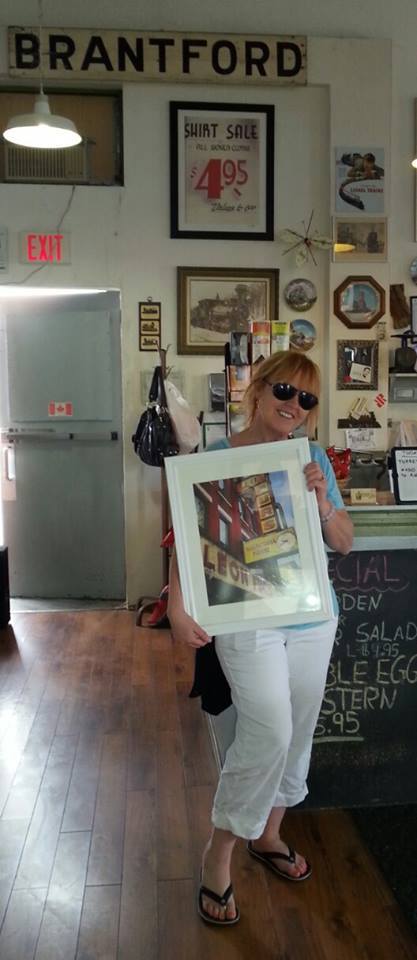 Oxford Photographic Arts Guild (OPAG)
The Oxford Photographic Arts Guild (OPAG) is a group of artists who use photography as their medium for artistic expression and jointly exhibit and market their art.
The members of the guild excel with their subject matter varying from the classic Nature, Landscape, Still Life and Architecture themes to more stylized images including Cityscapes, Abandoned Buildings and Found Items.
The style of various artists covers a broad range from realistic, to moody, to highly avant-garde. Individual artist bios and galleries can be seen at www.oxfordphotographicartsguild.com
The Guild members are:
Earle Barr, Fran Barr, Cathy Bingham, Ralph Boniface, Yvonne Boniface, Jerry Cornell, Laura Cunningham, Bruce Hartley, Janice K. Marshall, John Novak, Colleen Rintoul, Ruth Ann Rule, Harold Watling, Vic Whitcroft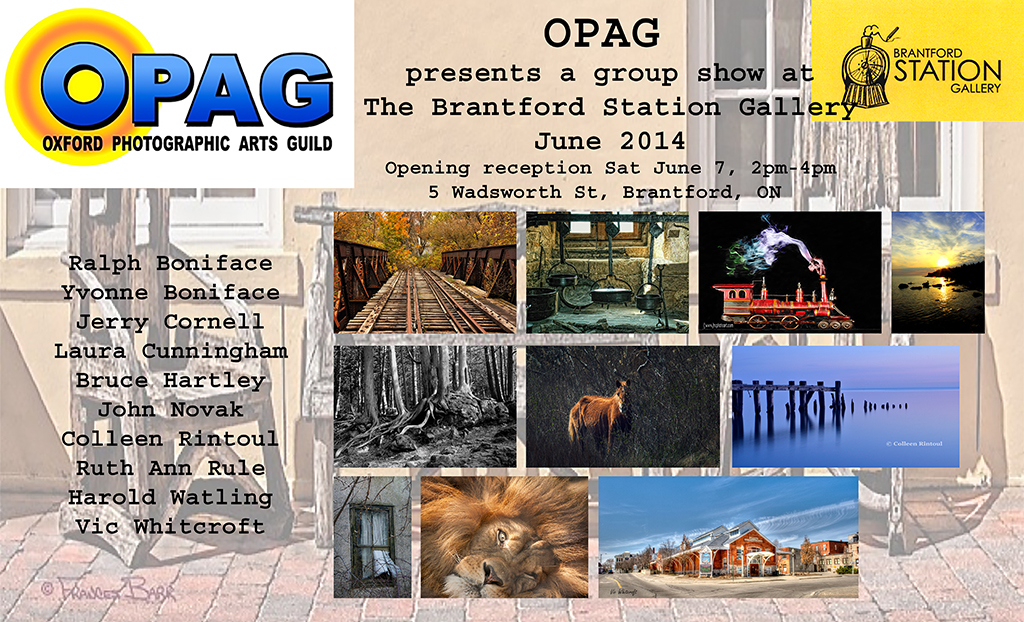 Upcoming ART Show
July – Lori Yates
August – Ralph Heather
September – Kilauren Gibb
October – Cassandra Cronenberg
November – Mike Tutt
December – Snow Show
Sunday Roots Revival | 2013
LIVE Music Schedule
Sundays Roots Revival Concert on Facebook

All donations go to the artists | Schedule is subject to change
May
May 4
Carrie DeMaeyer, Song-Writing Series
2:00pm - 4:00pm
$5 to $10 suggested donation
May 11
Faye Blais and J.D. Edwards
2:00pm - 4:00pm
$5 to $10 suggested donation
May 25
Professor Piano ($10)
2:00pm - 4:00pm
Jun
Jun 1
The Perfect Strangers,Cindy Dell and Sue Leonard
2:00pm - 4:00pm
$5 to $10 suggested donation
Jun 8
Logan Staats
2:00pm - 4:00pm
$5 to $10 suggested donation
Jun 15
Jesse Cobb
2:00pm - 4:00pm
$5 to $10 suggested donation
Jun 22
to be announced
2:00pm - 4:00pm
>$5 to $10 suggested donation
Jun 29
David Lum
2:00pm - 4:00pm
$5 to $10 suggested donation
Jul 6
Suzanne O (Carole King tribute)
www.tapestrylive.net
2:00pm - 4:00pm
$5 to $10 suggested donation
Jul 13
John Harris
2:00pm - 4:00pm
$5 to $10 suggested donation
Jul 20
Tim McDougald
2:00pm - 4:00pm
$5 to $10 suggested donation
Jul 27
The Marrieds
2:00pm - 4:00pm